Your favorite veterinary clinic is getting bigger!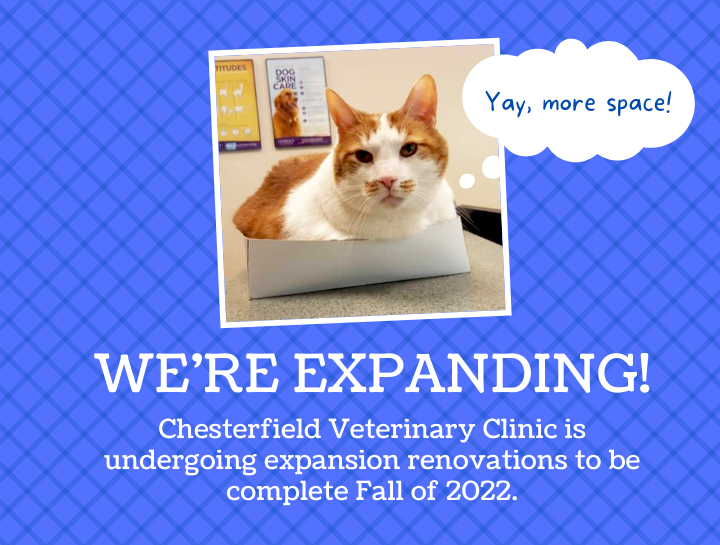 June 3, 2022

We are thrilled to announce that we began the demo for our practice expansion project on May 14th! We expect the expansion to be complete by Fall of 2022.

Chesterfield Veterinary Clinic has gone through many changes over the years but our core mission remains the same: to provide our patients with the highest quality of care possible. The larger space will better support our ability to provide this high standard of care!

The expansion will provide added space for services, larger kennel runs, ultrasound space, a larger treatment area, additional exam rooms, and a comfort room. We're excited to expand our practice to include these new areas as they will allow us to provide better customer service to our clients.
Hospital manager, Mandi Vilares says "The entire team is very excited to have added space for our clients and patients. Additional exam rooms will allow for reduced wait times and added space for extra services such as ultrasound and specialist appointments. We want coming to our hospital to be as comfortable as possible for everyone."
We plan on being open for the entire expansion project to care for our patients and expect renovations to be complete in the Fall of 2022.
Be sure to follow us on Facebook to see our renovation progress.
Call (609) 298-3888 with any questions or to schedule an appointment.